COVID-19 Response
We remain open for in person and virtual appointments, as we continue to follow all Ministry of Health Guidelines and College requirements.

As Regulated Health Providers, our physiotherapy services remain open for both in person and virtual treatment during this time. Your health is considered essential and we are here to help.
To maintain a safe environment for our clients and staff we remind all clients that they should self screen before EVERY appointment, wear a mask and sanitize IMMEDIATELY upon entry to the clinic. You will then be actively screened by our staff. Once in the clinic, maintain distance between others, bring all your belongings to your treatment room except wet footwear.
We can all stay safe if we work together.
Our clinic has heightened our already high standards for cleaning, and our staff protect our clients and themselves by wearing all necessary PPE. If you have any symptoms, STAY HOME and access our VIRTUAL PHYSIOTHERPY services.
Please let us know if you have any questions or concerns, we are happy to help. Stay safe and we look forward to seeing you.
Virtual Therapy is available and may continue to be incorporated
into your treatment program.
SCREENING TOOL COVID-19
https://covid-19.ontario.ca/covid19-cms-assets/2021-02/ENScreening%20-%20PatronFeb10v2.pdf
Thank you for your cooperation and understanding.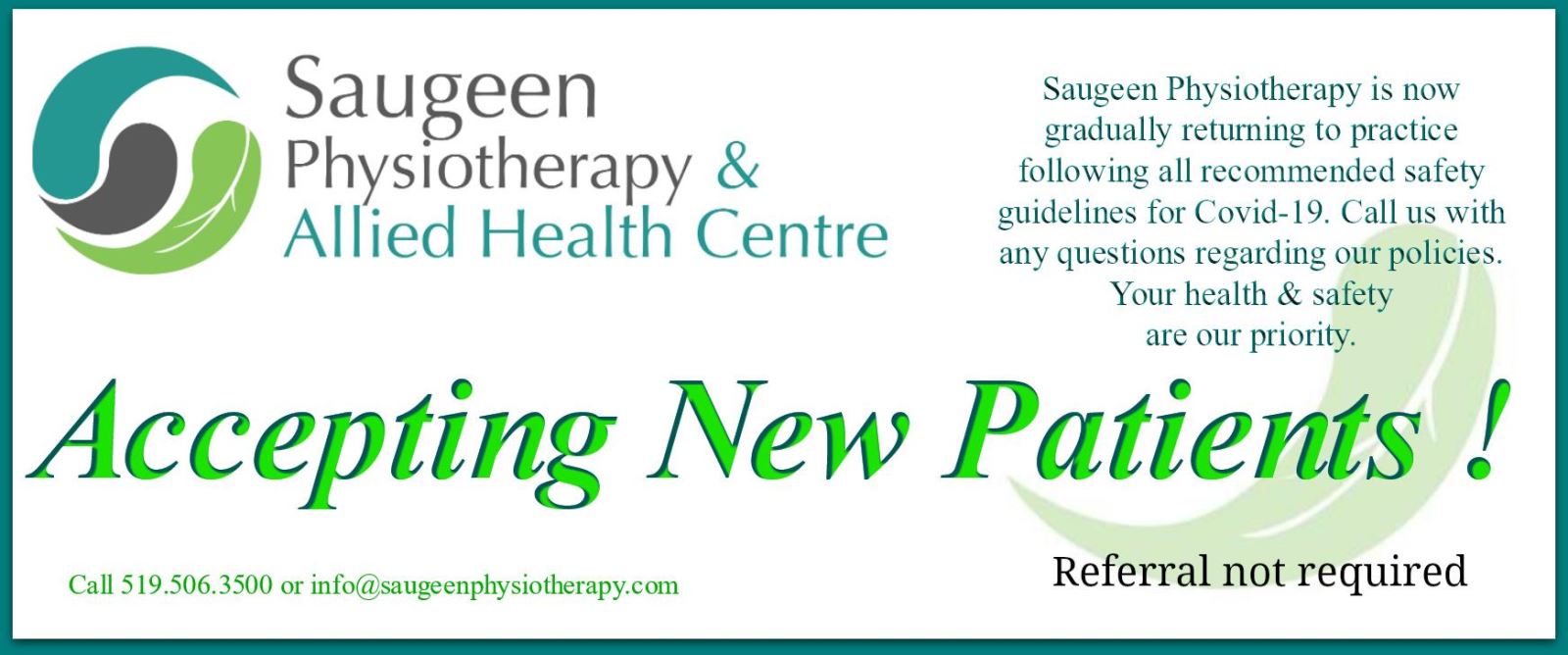 Feedback Survey

Welcome
Physiotherapy is a healthcare profession dedicated to working with people of all ages to identify and maximize their ability to move and function.
Physiotherapy is anchored in movement sciences and aims to enhance or restore function of multiple body systems. The profession is committed to health, lifestyle and quality of life.
This holistic approach incorporates a broad range of physical and physiological therapeutic interventions and aids.
Physiotherapy services are those that are performed by physiotherapists or any other trained individuals working under a physiotherapist's direction and supervision. Monitored by the College of Physiotherapists of Ontario. To learn more watch the video below